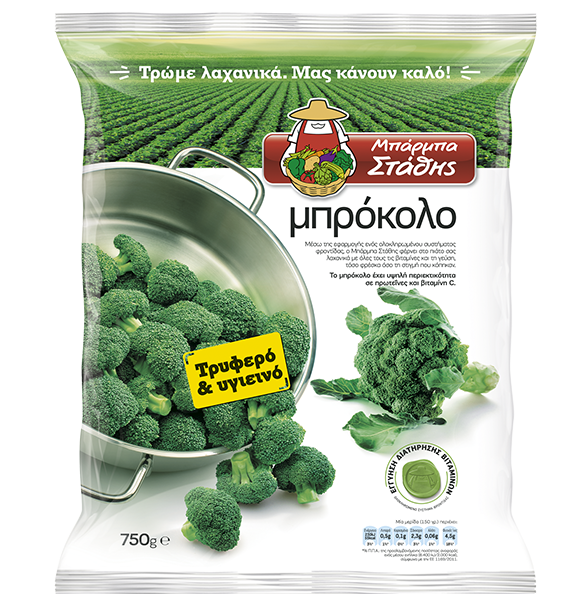 SERVING TIPS
Straight out of the freezer and into a pot or pan, you can cook our broccoli just like any fresh vegetable.
Do not de-freeze prior to cooking!
Broccoli is low in calories but high in nutrients, making it the perfect complement to a balanced diet. To secure and maintain all its valuable nutritional content, steam or boil our broccoli for 7-8 minutes. You can enjoy it in salads, tarts, soups, soufflés, pasta and risotto dishes, sauces, as a side to fish or roasted meat, or in countless other delicious combinations.
Discover
our delicious recipes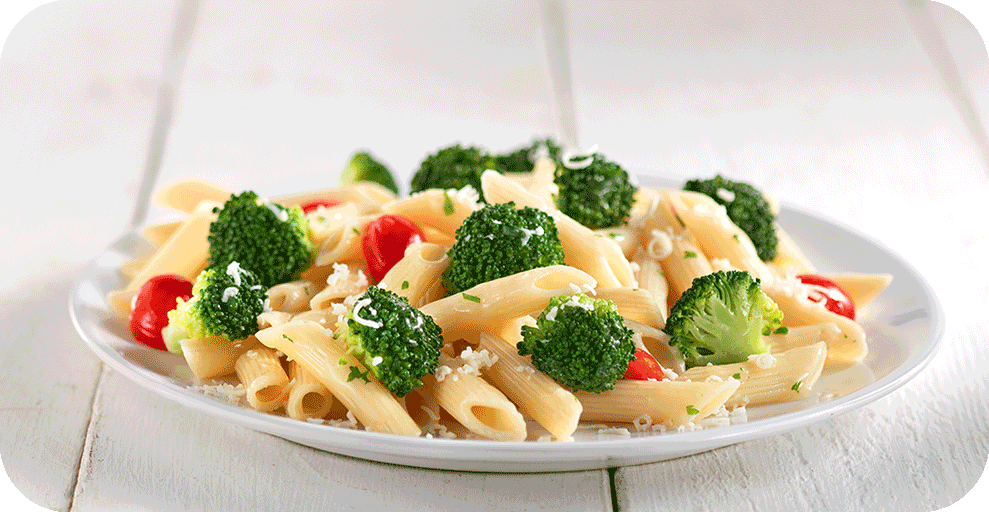 MORE INFORMATION
DIETARY INFORMATION
STORAGE
 
Per 100g
Per 150g
(1 portion)

---

Energy
153kj|37kcal
230kj|55kcal
Fat
0.3g
0.5g
of which saturated
0.05g
0.08g
Carbohydrates
5.4g
8.1g
of which sugars
1.5g
2.3g
Fibers
3.0g
4.5g
Proteins
3.1g
4.7g
Salt
0.04g
0.06g

---

 
Per 100g
% of R.D.I.
Vitamin C
66.3mg
85%*
*% of recommended daily intake
Refrigerator: 24 hours
Freezer -6˚C: 1 week
Freezer -12˚C: 1 month
Freezer -18˚C: see best before
Caution:
Once defrosted, do not refreeze