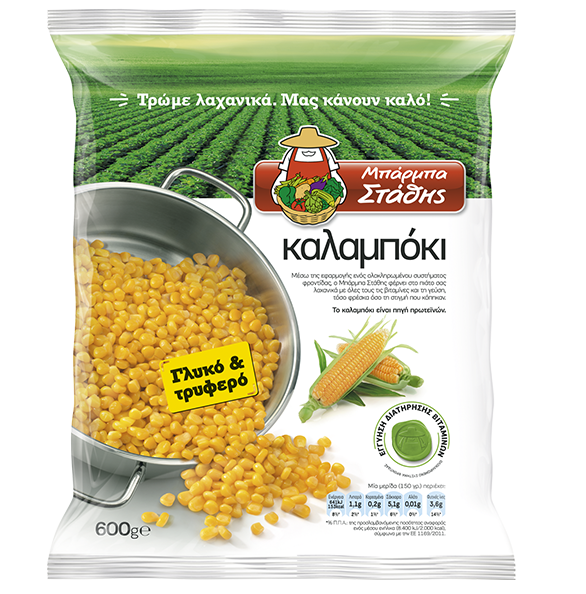 SERVING TIPS
Straight out of the freezer and into a pot or pan, you can cook our corn just like any fresh vegetable.
Do not de-freeze prior to cooking!
Our corn is healthy and bursting with flavor. You can enjoy it paired with a fresh Barba Stathis salad, cherry tomatoes, bread sticks, and in many other delicious combinations. It's the perfect complement to a balanced diet.
Discover
our delicious recipes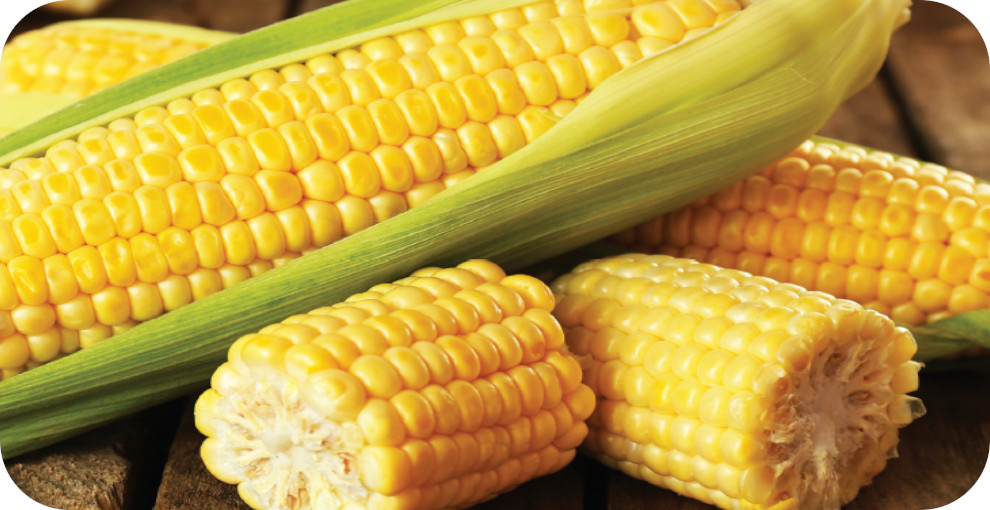 MORE INFORMATION
DIETARY INFORMATION
STORAGE
 
Per 100g
Per 150g
(1 portion)

---

Energy
428kj|102kcal
641kj|153kcal
Fat
0.7g
1.1g
of which saturated
0.11g
0.16g
Carbohydrates
21.0g
31.5g
of which sugars
3.4g
5.1g
Fibers
2.4g
3.6g
Proteins
3.0g
4.5g
Salt
0.01g
0.01g

---

Protein source
Refrigerator: 24 hours
Freezer -6˚C: 1 week
Freezer -12˚C: 1 month
Freezer -18˚C: see best before
Caution:
Once defrosted, do not refreeze