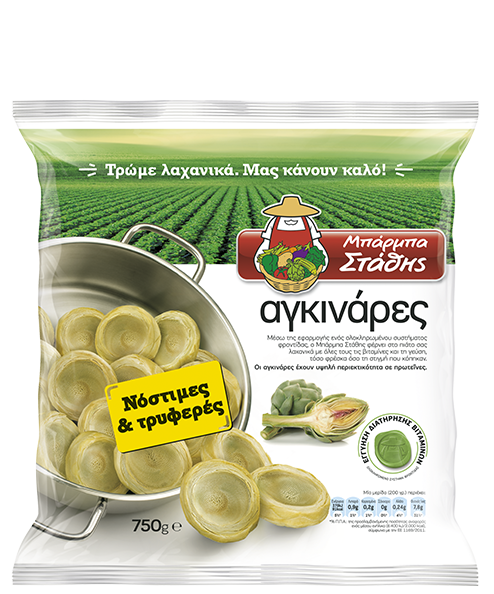 SERVING TIPS
Straight out of the freezer and into a pot or pan, you can cook our artichokes just like any fresh vegetable. 
Do not de-freeze prior to cooking!
Our flavorsome artichokes come peeled in the package and ready to be cooked, steamed or roasted. They taste great with practically everything! As a suggestion, add them to your favorite casserole recipes or mix them in a salad with plenty of vinegar.
Discover
our delicious recipes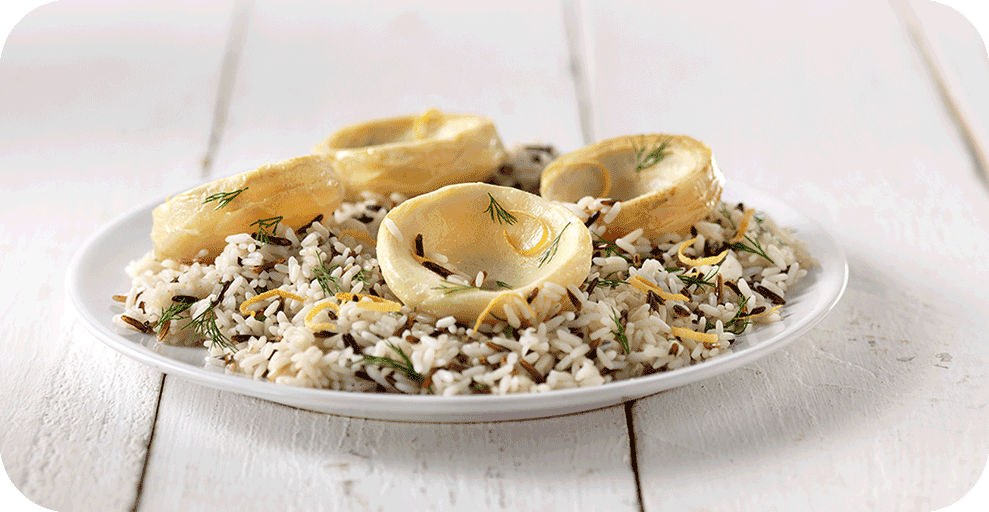 MORE INFORMATION
DIETARY INFORMATION
STORAGE

 
Per 100g
Per 200g
(1 portion)

---

Energy
190kj|45kcal
379kj|91kcal
Fat
0.4g
0.9g
of which saturated
0.09g
0.18g
Carbohydrates
7.8g
15.6g
of which sugars
0g
0g
Fibers
3.9g
7.8g
Proteins
2.6g
5.2g
Salt
0.28g
0.24g

---

High protein content
Refrigerator: 24 hours
Freezer -6˚C: 1 week
Freezer -12˚C: 1 month
Freezer -18˚C: see best before
Caution:
Once defrosted, do not refreeze