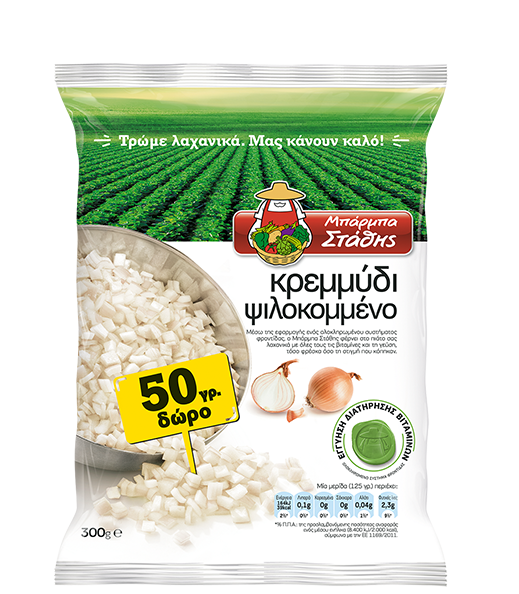 SERVING TIPS
Straight out of the freezer and into a pot or pan, you can cook our diced onion just like any fresh vegetable.
Do not de-freeze prior to cooking!
Our diced onion is the perfect kitchen companion, adding wonderful flavor and aroma to countless recipes. Use our diced onion in all your savory creations.
Discover
our delicious recipes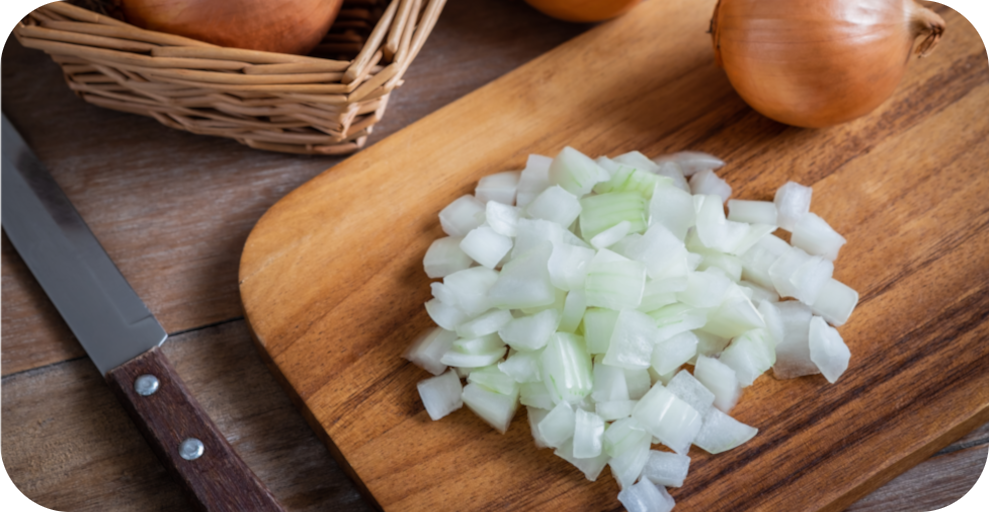 MORE INFORMATION
DIETARY INFORMATION
STORAGE
 
Per 100g
Per 125g
(1 portion)

---

Energy
131kj|31kcal
164kj|39kcal
Fat
0.1g
0.1g
of which saturated
0.01g
0.01g
Carbohydrates
6.8g
8.5g
of which sugars
0g
0g
Fibers
1.8g
2.3g
Proteins
0.8g
1.0g
Salt
0.03g
0.04g
Refrigerator: 24 hours
Freezer -6˚C: 1 week
Freezer -12˚C: 1 month
Freezer -18˚C: see best before
Caution:
Once defrosted, do not refreeze