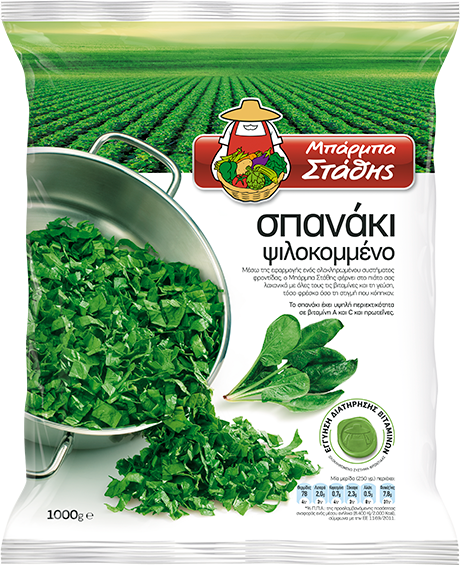 SERVING TIPS
Straight out of the freezer and into a pot or pan, you can cook our chopped spinach just like any fresh vegetable. 
Do not de-freeze prior to cooking!
Our chopped spinach is very nutritious, low in calories, and offers many cooking options. You can enjoy it in pastries, served over pasta, mixed in an omelet, blended in your favorite smoothie or anywhere else you can imagine!
Discover
our delicious recipes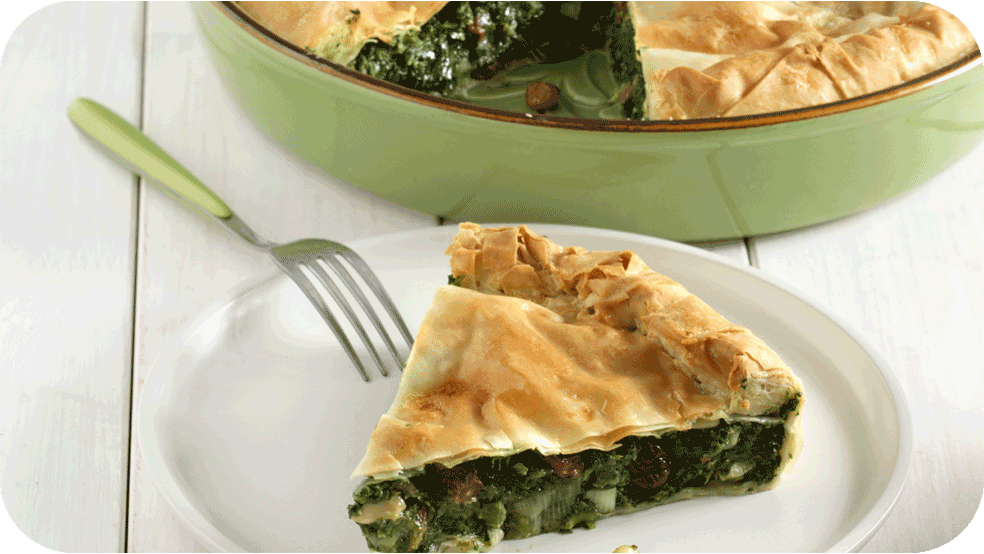 MORE INFORMATION
DIETARY INFORMATION
STORAGE
 
Per 100g
Per 250g
(1 portion)

---

Energy
131kj|31kcal
328kj|78kcal
Fat
0.8g
2g
of which saturated
0.29g
0.73g
Carbohydrates
4.3g
10.75g
of which sugars
0.9g
2.25g
Fibers
3.1g
7.75g
Proteins
3.9g
9.75g
Salt
0.18g
0.45g

---

 
Per 100g
% of R.D.I.
Vitamin A
586μg
73%
Vitamin C
24.3mg
30%
*% of recommended daily intake
Refrigerator: 24 hours
Freezer -6˚C: 1 week
Freezer -12˚C: 1 month
Freezer -18˚C: see best before
Caution:
Once defrosted, do not refreeze