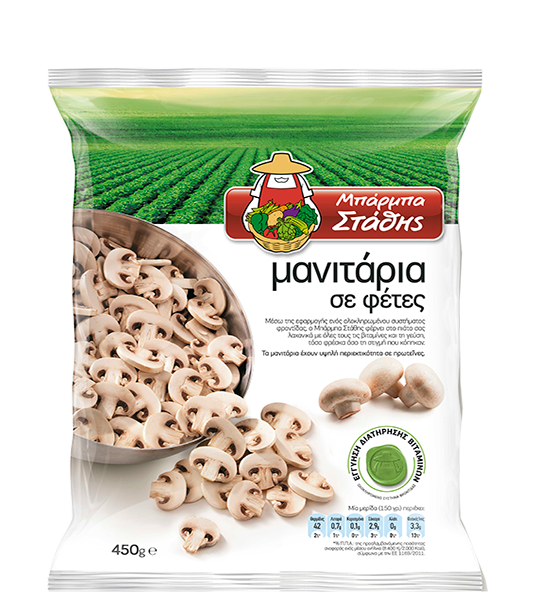 SERVING TIPS
Straight out of the freezer and into a pot or pan, you can cook our sliced mushrooms just like any fresh vegetable.
Do not de-freeze prior to cooking!
Our sliced mushrooms are nutritious and full of flavor, making them the perfect addition to a balanced diet. You can enjoy them as a main course, as a side, or as an extra ingredient in your favorite dishes. Savor them in omelets, pasta dishes, or roasted and mixed in with your favorite salads.
Discover
our delicious recipes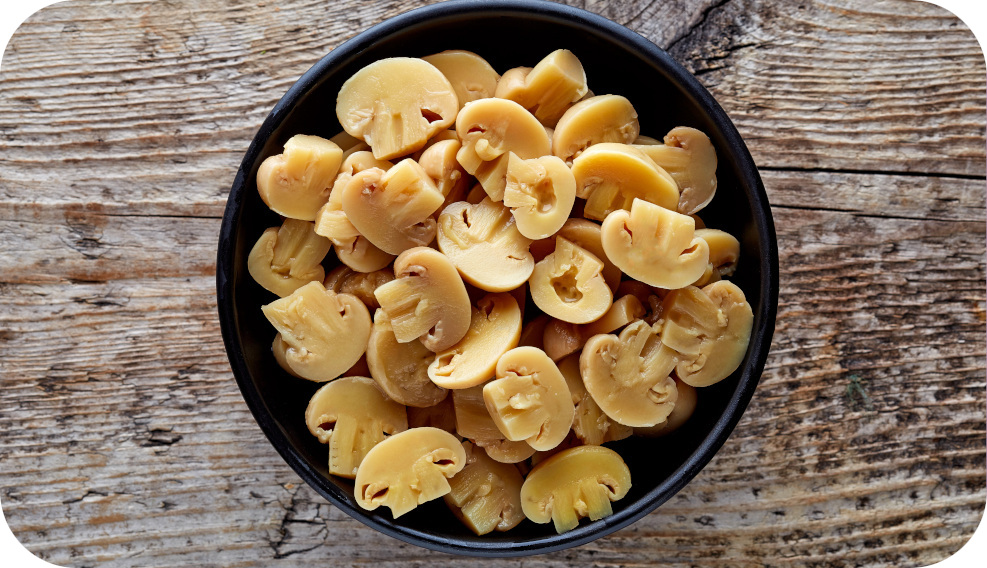 MORE INFORMATION
DIETARY INFORMATION
STORAGE

 
Per 100g
Per 250g
(1 portion)

---

Energy
117kj|28kcal
176k|42kcal|
Fat
0.47g
0.71g
of which saturated
0.05g
0.08g
Carbohydrates
5.29g
7.94g
of which sugars
1.9g
2.85g
Fibers
2.2g
3.3g
Proteins
2.17g
3.26g
Salt
0.01g
0.01g
*% of recommended daily intake
Refrigerator: 24 hours
Freezer -6˚C: 1 week
Freezer -12˚C: 1 month
Freezer -18˚C: see best before
Caution:
Once defrosted, do not refreeze