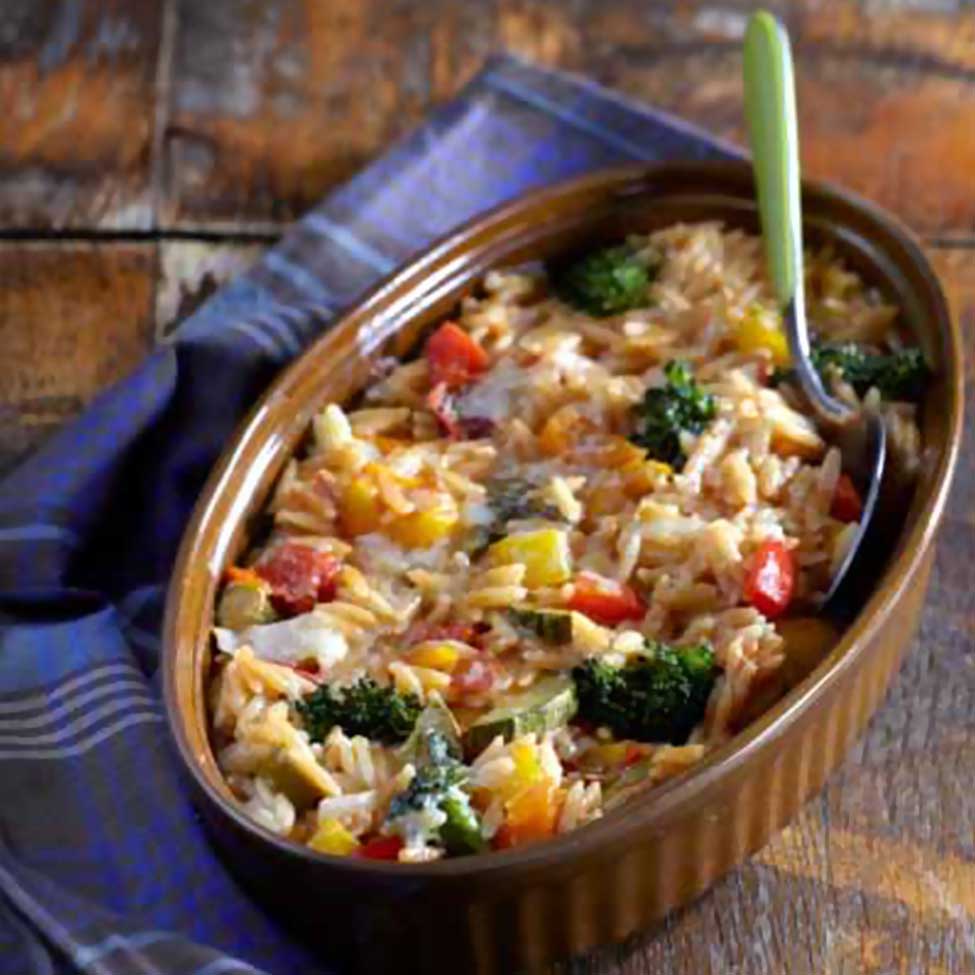 Directions
Preheat the oven at 200°C. Put the olive oil in a pan over medium heat. Sauté the leek with the garlic until they soften. Add the courgette, peppers and cherry tomatoes. Pour on the wine and afterwards the paste, salt and pepper. Stir well and remove from the heat.
Transfer the vegetables from the pan to the casserole dish. Add the Barba Stathis broccoli with the orzo and as much water to cover the ingredients.
Cook the vegetable casserole for about 50 minutes. While cooking, add water if needed. Ten minutes before the casserole is cooked, add the grated graviera, leaving it to become gratin with a spoonful of yoghurt or fresh cream.
For garnish, place a whole sprig of broccoli.