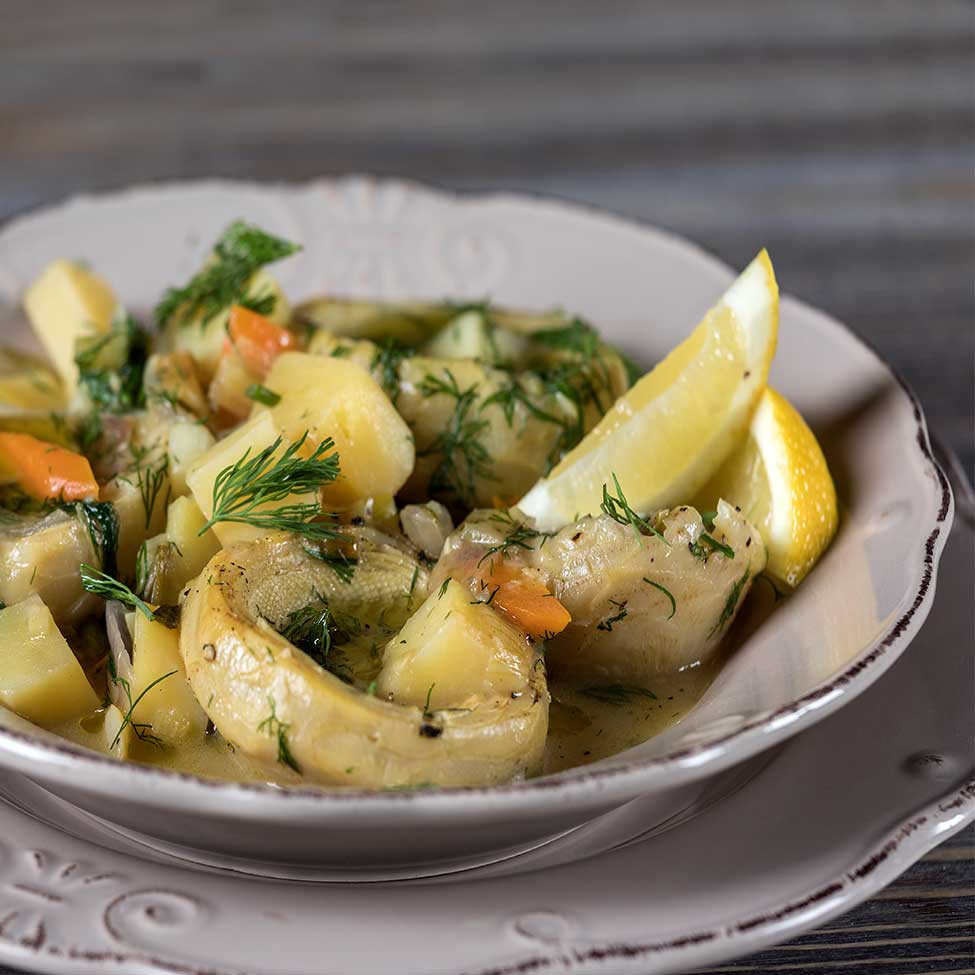 Directions
Place a pot over a strong heat. Chop the spring onions into rings of 1cm. Pour the oil into the boiling pot and add the onions and spring onions.
Stir with a wooden ladle and sauté for 2-3 minutes. Halve the carrots and then cut them into slices of 0.5cm. Add them to the pot, with the garlic.
Dice the potatoes (1-2cm) and add them to the pot. Stir with a wooden ladle until all the vegetables are brown. Add the artichokes and sauté for 4-5 minutes until brown. Add the flour, water, zest and lemon juice.
Stir with a wooden ladle. Cover the pot, lower the heat and simmer for 40-50 minutes. Remove the pot from the heat and take the lid off.
Add the dill, salt, pepper and stir with a ladle.
Serve with fresh dill, lemon slices and a little olive oil.