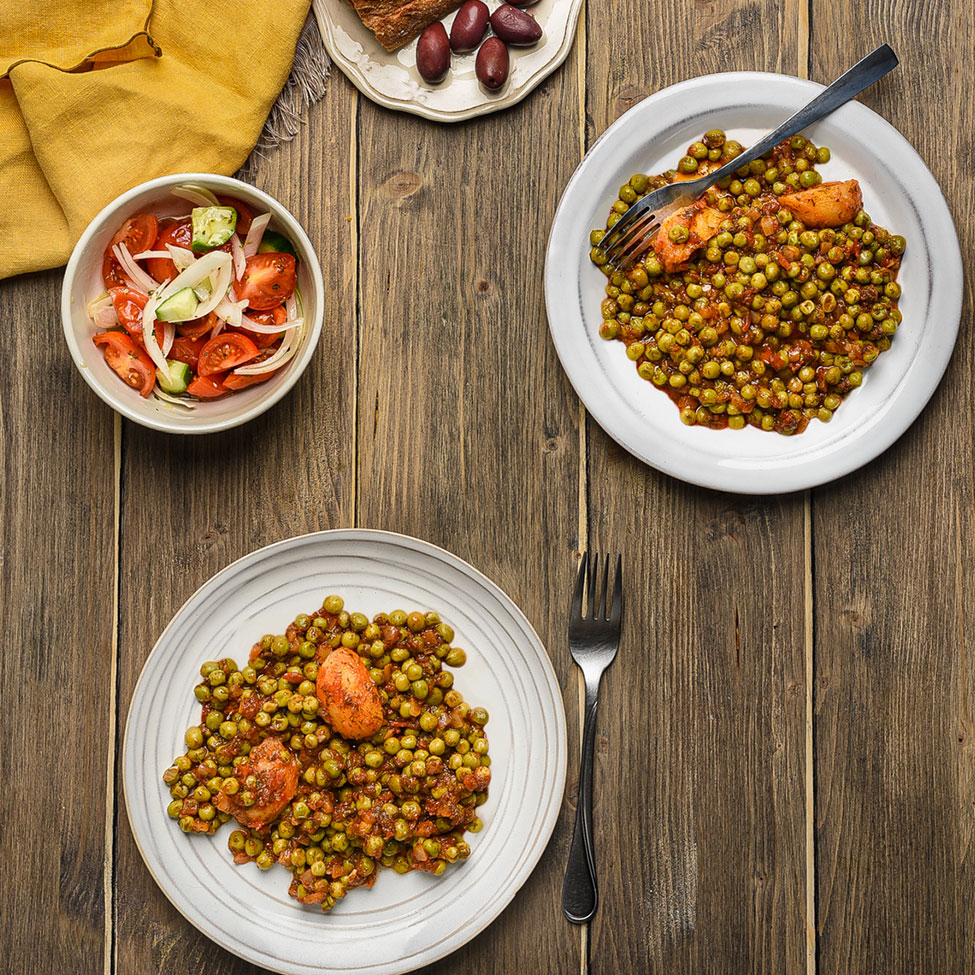 Directions
Peel the potatoes, wash and cut them into thick chunks.
Heat the olive oil in a saucepan and sauté the potatoes and onion.
Add the peas and allow to simmer until most of the liquid has been absorbed. Season with salt and pepper.
Add the dill and finely-chopped tomato.
Add the sugar, 1 cup of hot water and allow to simmer for 30-40 minutes.