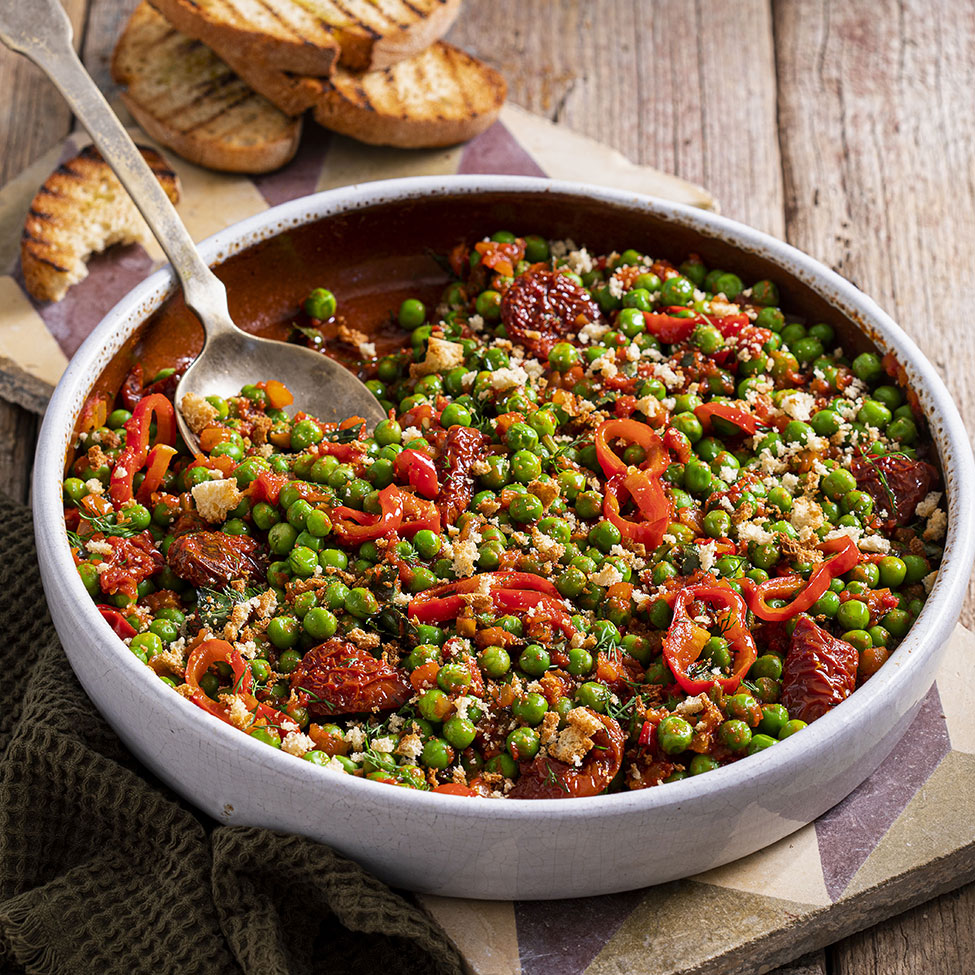 Directions
In a non-stick pan, heat up half the olive oil over a medium heat and sauté the onions and Florina peppers for about 5 minutes until soft and slightly golden. Season with salt and pepper and remove from the heat.
Preheat the oven to 180˚C. Add the bay leaves to a pan of boiling salted water and blanch the peas for 2 minutes.
Strain and empty the peas and bay leaves into a clay pot. Add the grated tomato, the sautéed peppers and onion mix, sun-dried tomatoes, celery, dill and hot pepper or chilli flakes. Season with salt and pepper, pour over the rest of the oil and 200ml of hot water.
Stir, sprinkle over the breadcrumbs and cook in the oven for about 25-30 minutes or until tender.