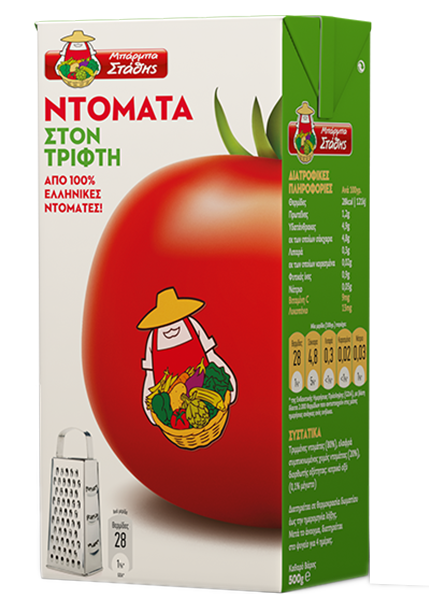 INSTRUCTIONS
Add the desired quantity (according to your recipe) and enjoy the unique flavor and aroma of the home-made, freshly grated tomato in your dishes.
Εnjoy grated tomatoes in traditional vegetable or meat casseroles, in your favorite pasta dishes, or in various seafood recipes. Immerse yourself in the world of inspiration and creation brought to you by Barba Stathis.
Discover
our delicious recipes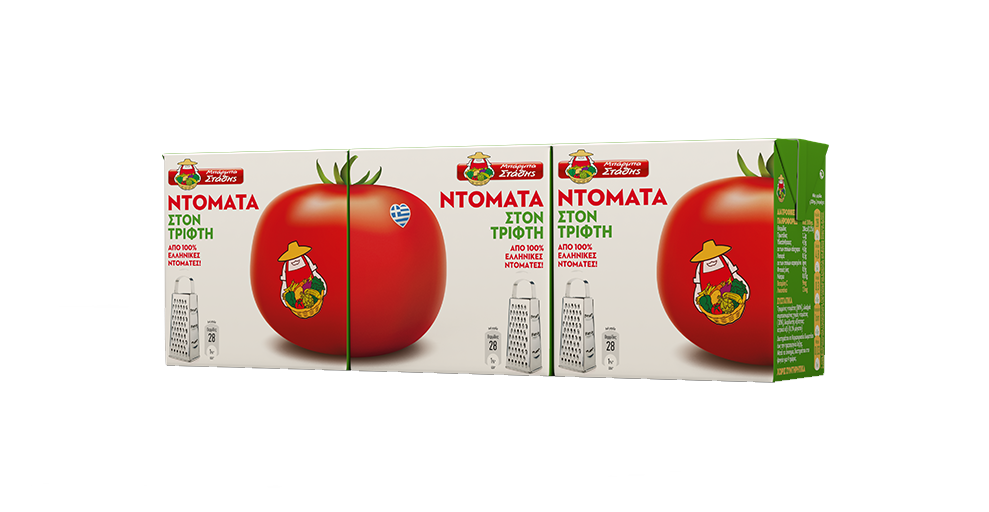 MORE INFORMATION
DIETARY INFORMATION
STORAGE
INGREDIENTS
 

Per 100g 

---

Energy
121kj|28kcal
Fat 
0.3g
of which saturated
0.02g
Carbohydrates
4.9g
of which sugars 
4.8g
Proteins
1.2g
Salt
0.07g

---

 

Per 100g

Vitamin C 
9mg
Lycopene
13mg
Store at room temperature until the expiry date.
Once opened, store in the refrigerator for 4 days.
Grated tomatoes, slightly concentrated tomato juice.