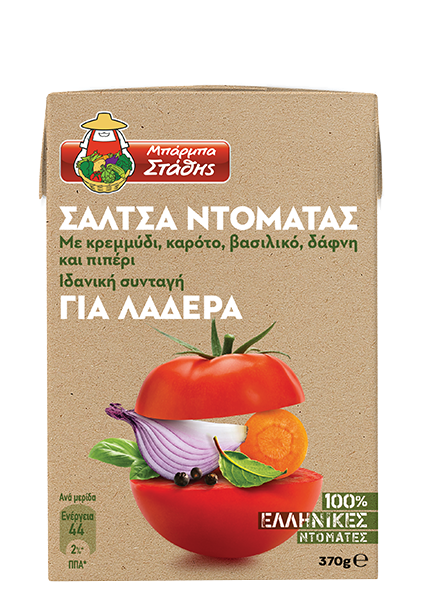 INSTRUCTIONS
Each pack of our Tomato Sauce with Herbs contains the ideal quantity of sauce for four portions of vegetable casserole. Use it when you start cooking and mix it gently to give your favorite vegetable casserole recipes superior flavor and rich aroma.
In addition, you can enjoy the unique flavor of Barba Stathis Tomato Sauce with Herbs with legumes, in meat casseroles, pasta dishes and even in pizza sauce!
Discover
our delicious recipes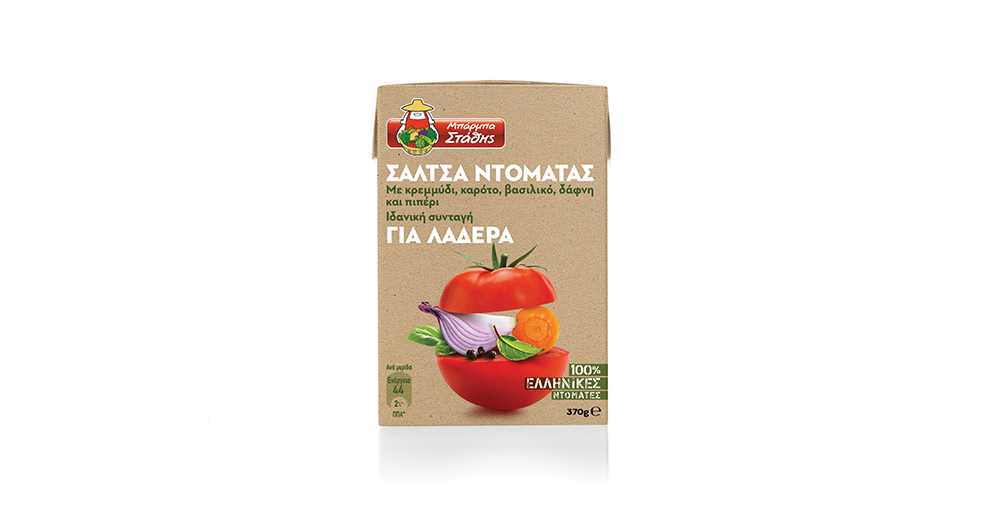 MORE INFORMATION
DIETARY INFORMATION
STORAGE
INGREDIENTS
 

Per 100g 

---

Energy
44kcal/183kj
Fat 
1.5g
of which saturated
0.02g
Carbohydrates
7.7g
of which sugars 
4.9g
Proteins
1.3g
Salt
1.5g

---

 

Per 100g

Vitamin C 
13.1mg
Lycopene
4.7mg
Store at room temperature until the expiry date.
Once opened, store in the refrigerator for 4 days.
Tomatoes, double concentrated tomato paste, onion, olive oil, sugar, salt, carrot, basil, black pepper, bay leaf.