Tab Content
1000g packet of Barba Stathis Okra
500g packet of Barba Stathis Grated Tomato
2/3 cup of olive oil
1/3 cup of red wine vinegar
1/2 tsp of sugar
4-5 finely-chopped spring onions
1 bunch of finely-chopped spearmint (or 1 tsp of dried spearmint)
Salt, freshly-ground pepper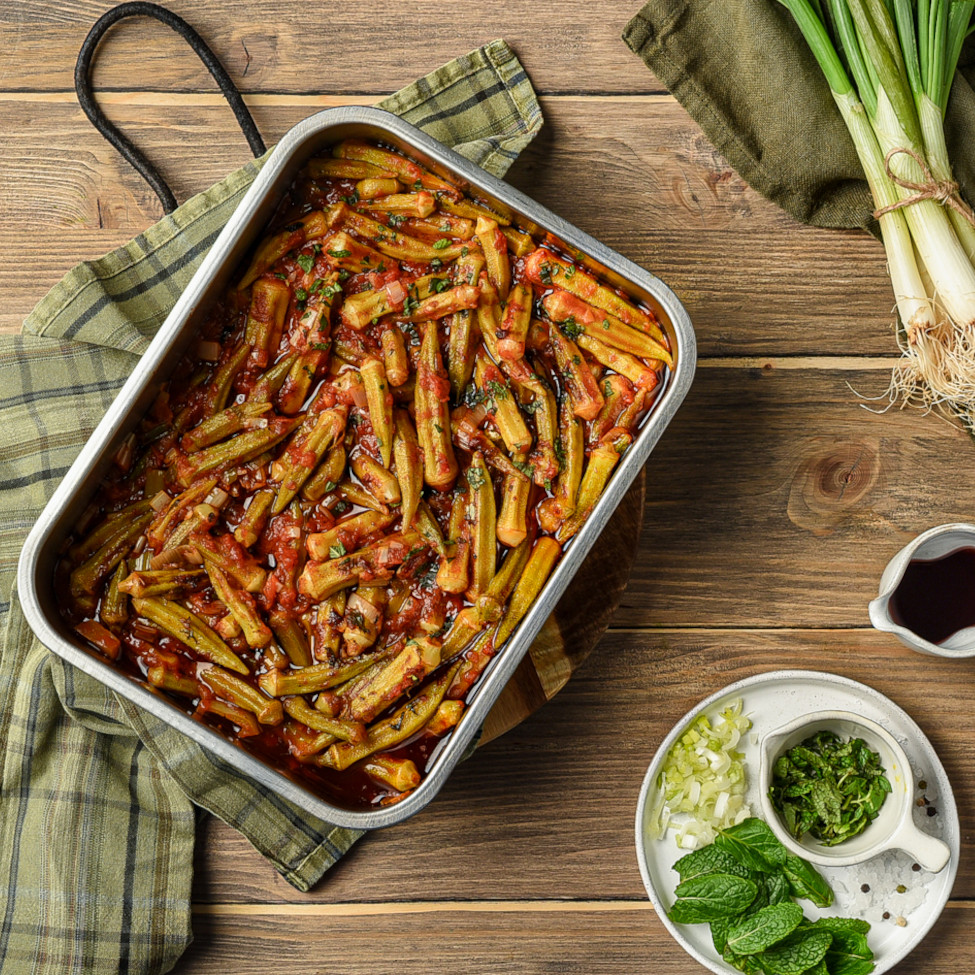 Directions
Heat half the olive oil in a saucepan. Add the okra and sauté for 5-6 minutes. Gently stir with a wooden ladle or lightly shake the pan as okra is delicate. Extinguish with vinegar and when almost evaporated add the sugar.
As soon as the okra has turned slightly pink, remove it from the heat and put it in an oven tray.
Preheat the oven to 170˚C. Add to the tray the tomatoes, spring onions, spearmint, salt, pepper and 1/2 a cup of hot water. Stir carefully. Cover the tray with aluminium foil and bake the food for 40 minutes.
Uncover the tray and cook for another 10 minutes until all the liquid has evaporated.
Allow the okra to cool a little. Pour over the rest of the olive oil and serve.