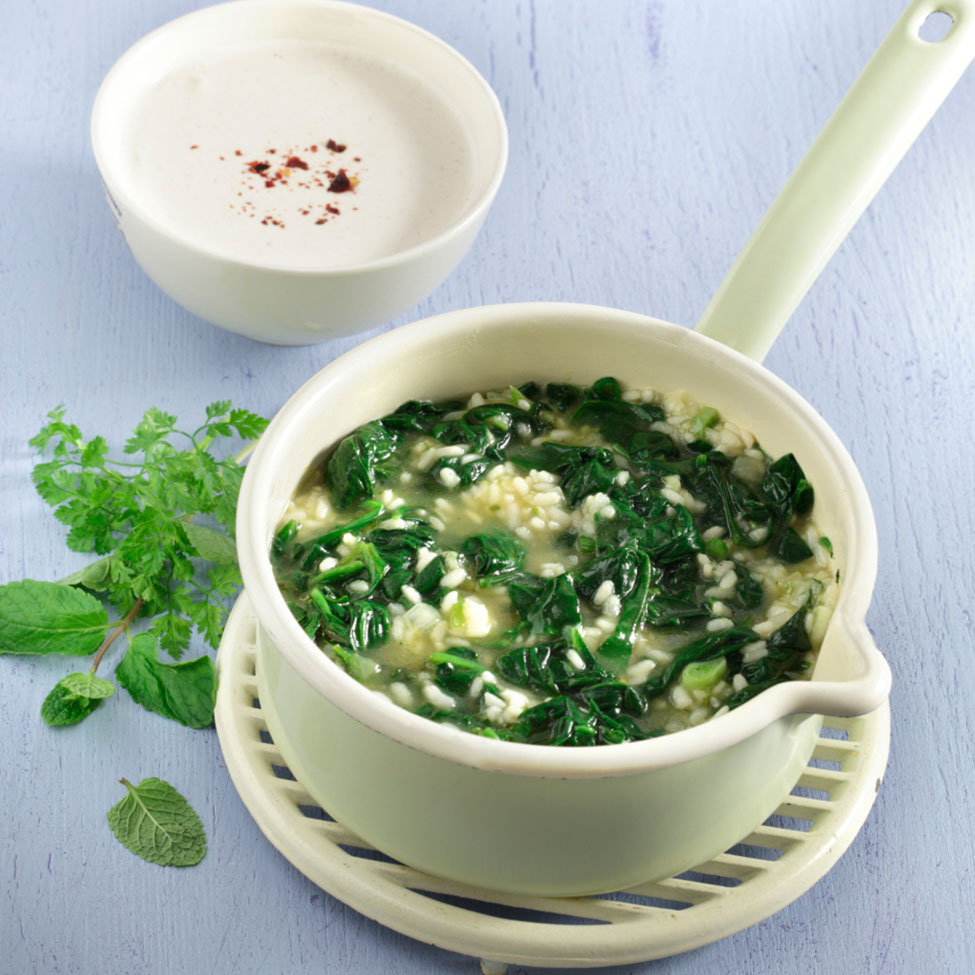 Directions
Heat the oil in a saucepan and sauté the onion and garlic for 1-2 minutes.
Add the rice and sauté until its grains are covered by the oil. Add the spinach, spring onions, saffron and 1 teacup of hot water. Simmer the spinach and rice approximately for 15-18 minutes or until the rice is cooked and the food is mushy. Meanwhile, add more hot water if required.
When it's done, add lemon juice, spearmint and chervil and stir.
Remove from the heat and allow to rest.
Creamy feta: Beat the yoghurt with the feta, salt, pepper and chilli flakes in the blender or multi-blender. The result should be a smooth cream.
Serve the spinach and rice, garnishing each serving with 2 spoons of the creamy feta.