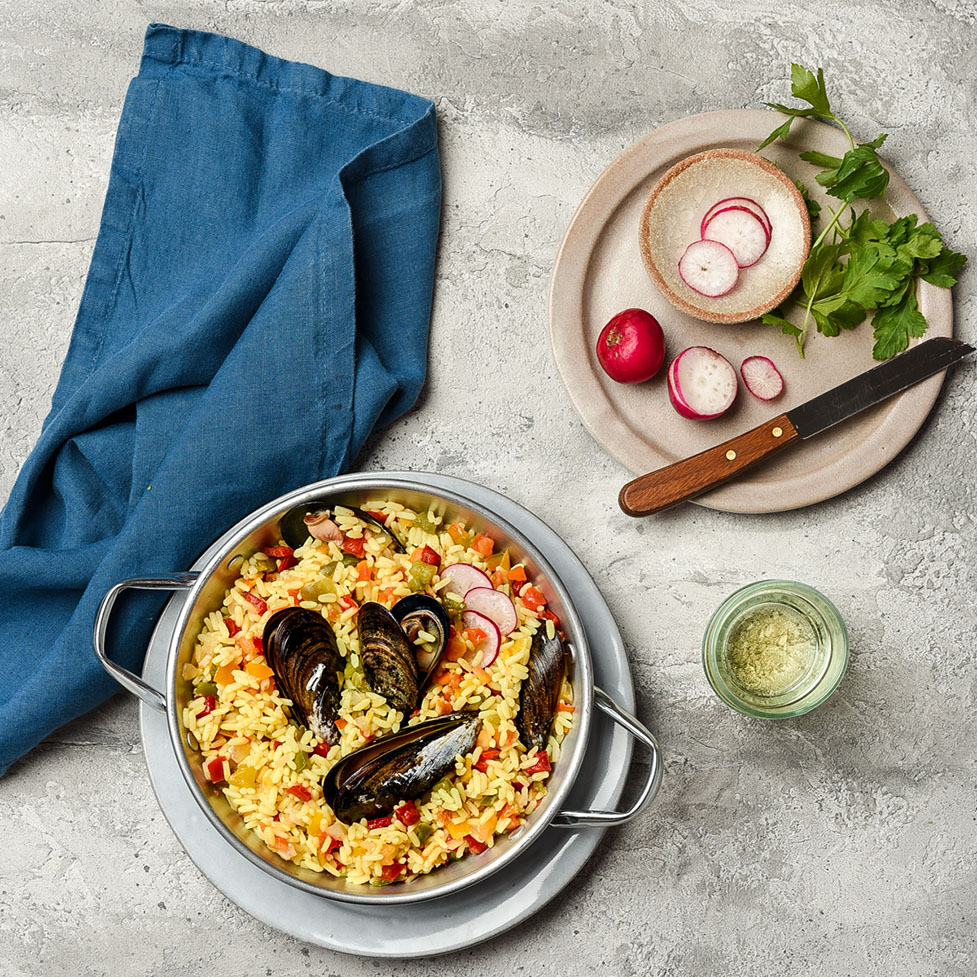 Directions
First prepare the mussels. Wash them carefully. Avoid using any open ones.
Take a large, wide frying pan.
Add the olive oil, onion and garlic, salt, cover and allow the onion to go soft and translucent. Add the wine and wait until evaporated. Add the mussels and the hot water. Bring to the boil. In a few minutes the mussels will open. Discard the ones that didn't open. Ladle out the mussels and put them on a large plate.
 Add the rice and the peppers to the frying pan without defrosting them and allow to boil vigorously for 10 minutes.
Add the mussels and cook for another 5 minutes or until the rice has become mushy.