Tab Content
550g of Barba Stathis whole spinach leaves
600g Barba Stathis chickpeas
300g of leeks
6 tbsp of olive oil
4 finely-chopped spring onions
1 cup of dry white wine
1 cup of finely-chopped sun-dried tomatoes
Juice from 2 lemons
2 tbsp of spearmint, finely chopped
300ml of vegetable stock or water
Salt, freshly-ground pepper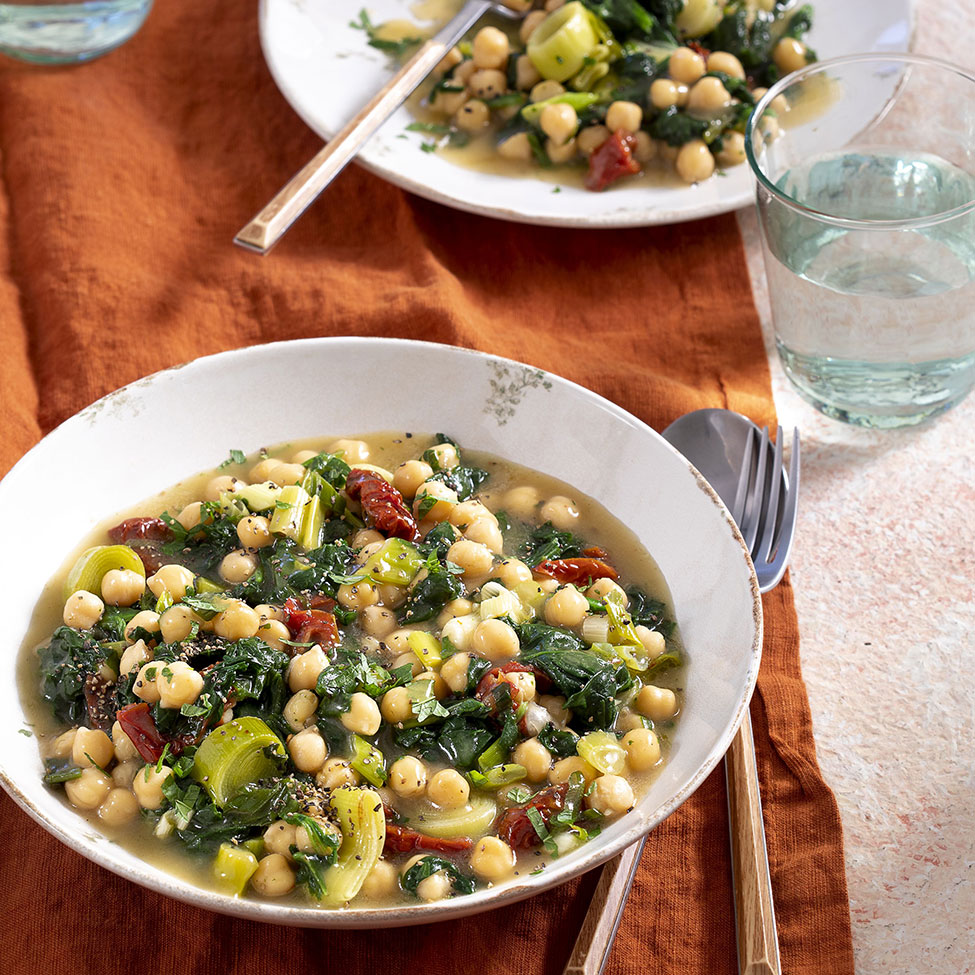 Directions
Boil the chickpeas directly from the freezer for 15 minutes and then strain.
Heat the olive oil in a wide saucepan and sauté the leek and spring onions for 2-3 minutes. Add the chickpeas and continue to sauté for 5 minutes.
Add the wine and stir for 1-2 minutes to let the alcohol evaporate.
Add the chickpeas and mix them in with the tomatoes, lemon juice, spearmint, stock, salt and pepper. Allow it to simmer at a low heat for 20 minutes until it becomes mushy.
Serve and sprinkle with pepper.