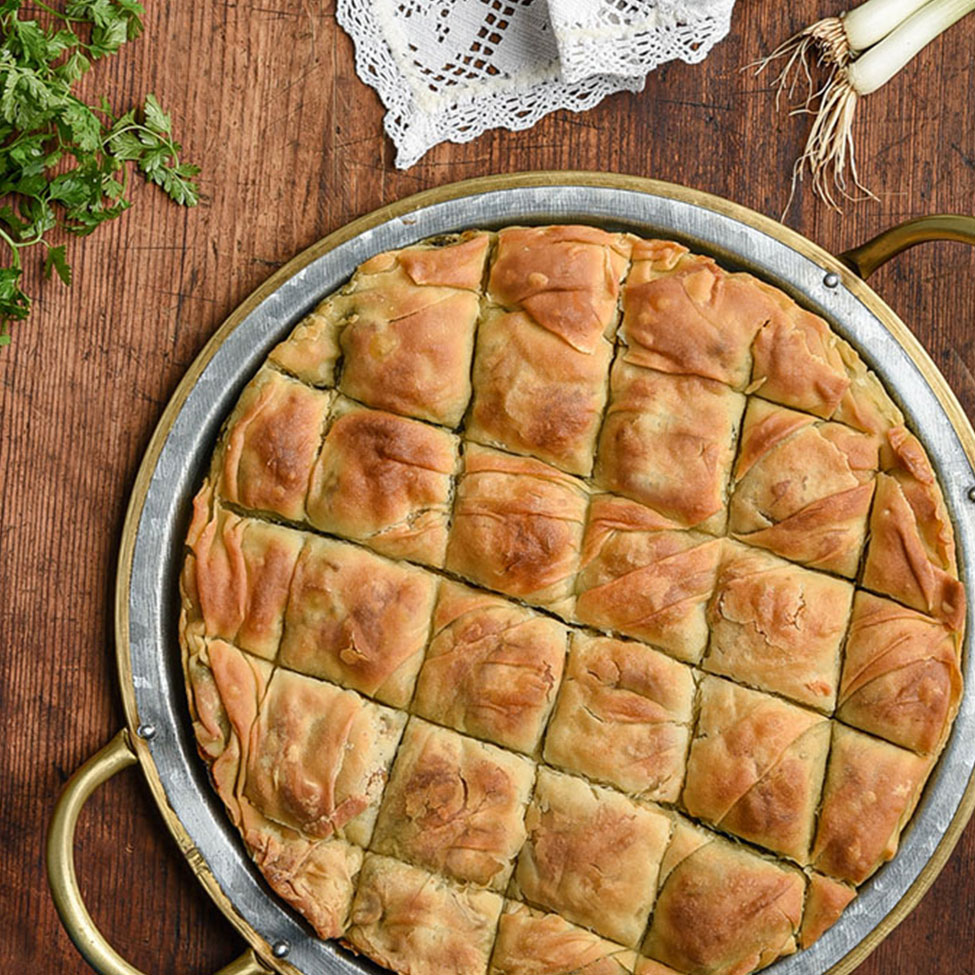 Directions
Heat the olive oil and sauté the spinach for 5-6 minutes in a deep-frying pan. Add the onion and sauté for another 2 minutes.
Remove from the heat, add the dill and stir.
Crumble the feta cheese by hand and put it in the pan. Add the pepper and stir.
Grease the tray and spread 4 layers of filo pastry, greasing them one by one.
Spread out the filling and cover with the rest of the filo sheets, greasing them one by one.
Sprinkle the surface of the spinach pie with water and divide into pieces.
Cook at 180°C until golden-brown (approximately for 40-45 minutes).