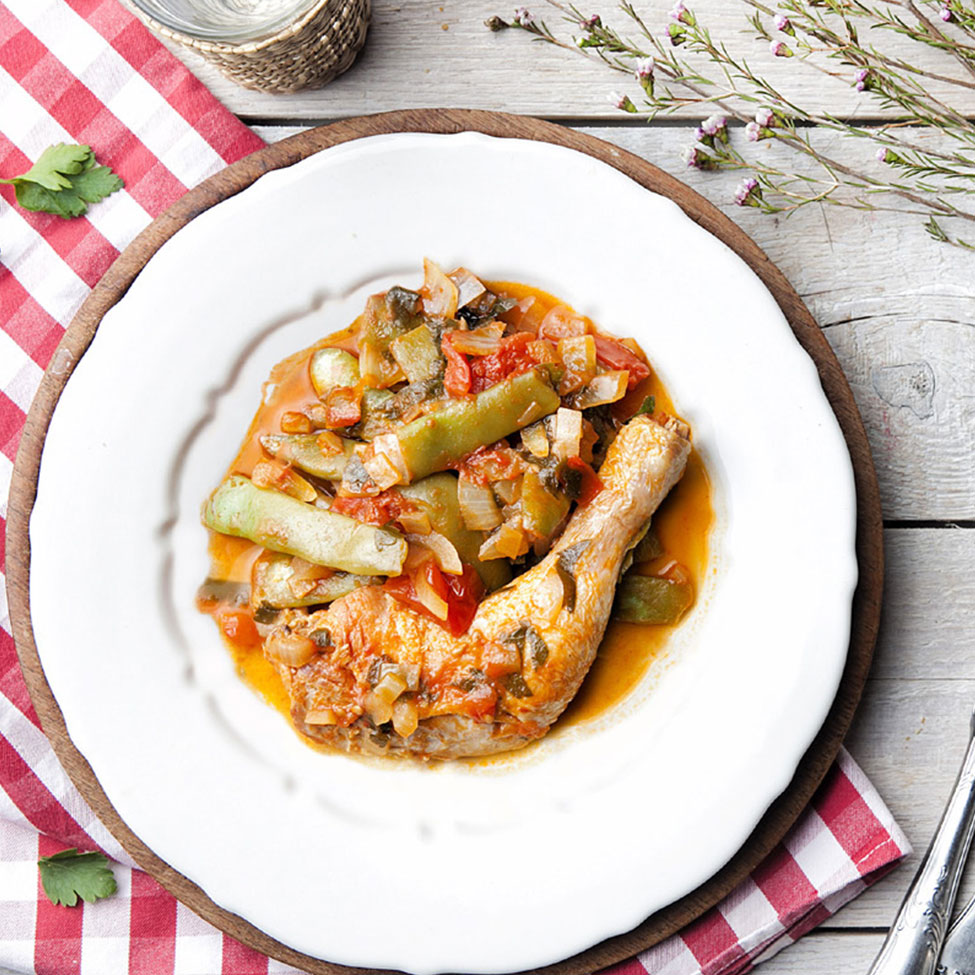 Directions
Sauté the drumsticks until brown (approximately for 5 minutes) in a wide saucepan.
Add the onion and sauté for another 5 minutes.
Add the tomato paste, the flat beans, tomato, salt, pepper and parsley.
Cook for around 1 hour, adding 100ml of water.
The food is ready once the juices have been evaporated.