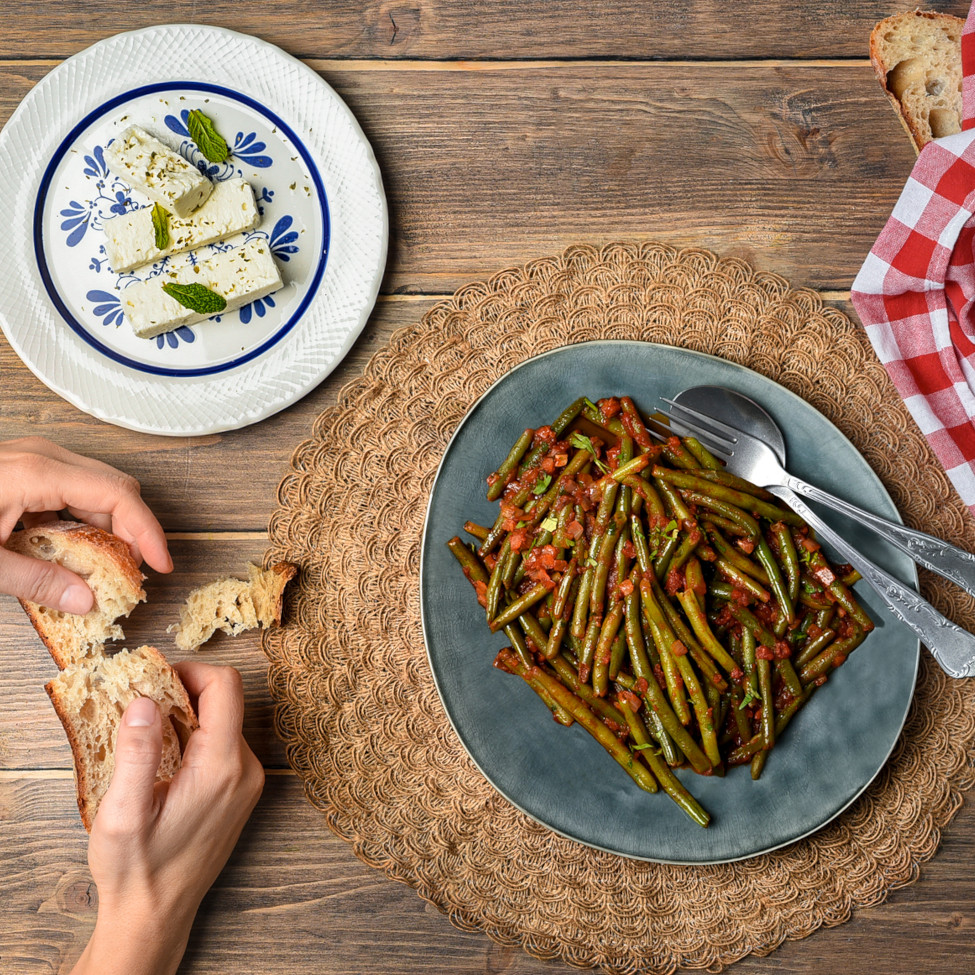 Directions
Heat the olive oil in a deep saucepan and sauté the onion and garlic.
Grate the tomato and then add the round beans straight from the freezer.
Add the parsley and a pinch of sugar. Make sure the beans are half-covered with liquid.
Simmer for approximately 50 minutes. Season with salt and pepper at the end of cooking and serve.