Tab Content
600g packet of Barba Stathis Borlotti Beans
4 tbsp of Barba Stathis Diced Onion
2- 3 Florina peppers, cut in rings
2 carrots, cut in rings
120ml of extra virgin olive oil
1 cup of white wine
4 cod fillets
Zest and juice of 1 lemon
Fresh marjoram or thyme leaves
Salt, freshly-ground pepper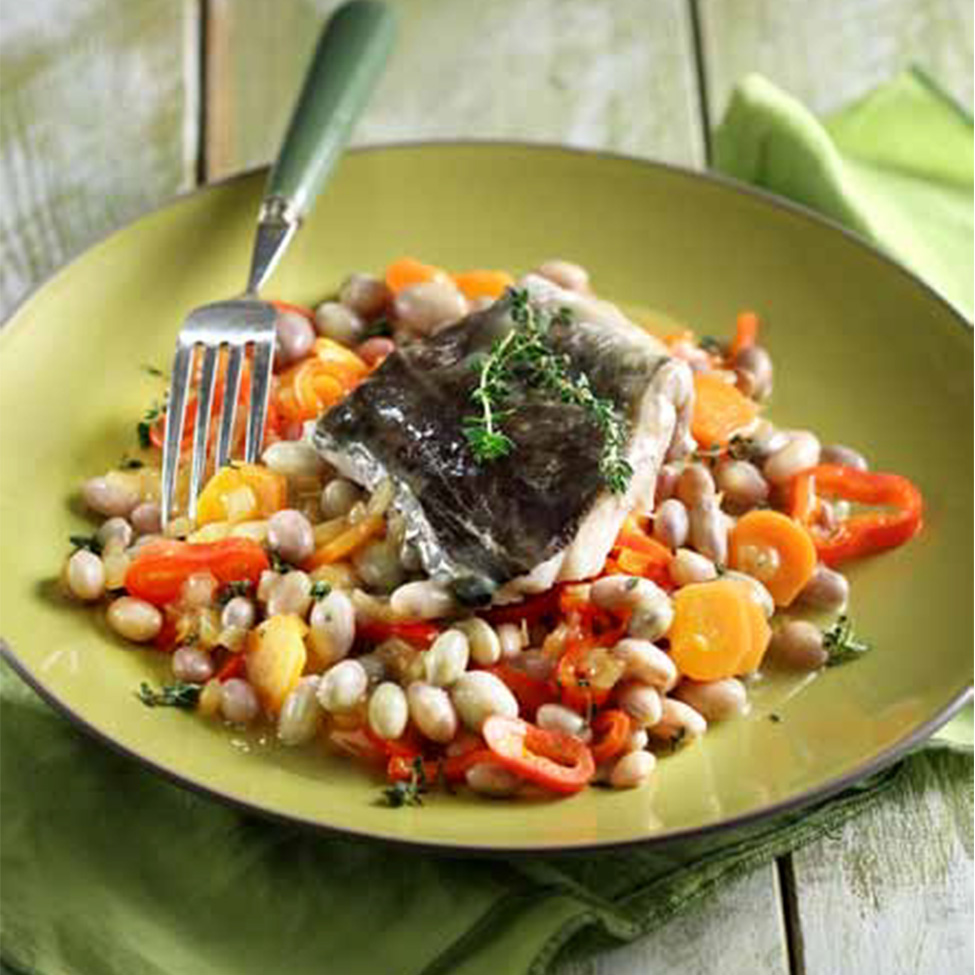 Directions
Heat up half the olive oil in a shallow stew pan and sauté the onion, peppers and carrot for 2-3 minutes. Add the Borlotti beans and continue to sauté for another 4-5 minutes. Salt and pepper. Add the wine and stir.
When the alcohol has evaporated, add a little hot water to the pan (to cover the beans) and allow to simmer for 10-15 minutes. Salt and pepper the cod fillets and place them on top of the beans.
Add the lemon zest, pour the rest of the olive oil and the lemon juice all over. Check to see if more water is needed in the pan and boil the food with the lid on for another 15 minutes. Do not stir, just lightly shake the pan now and again if required.
Serve the food with a marjoram or thyme garnish.