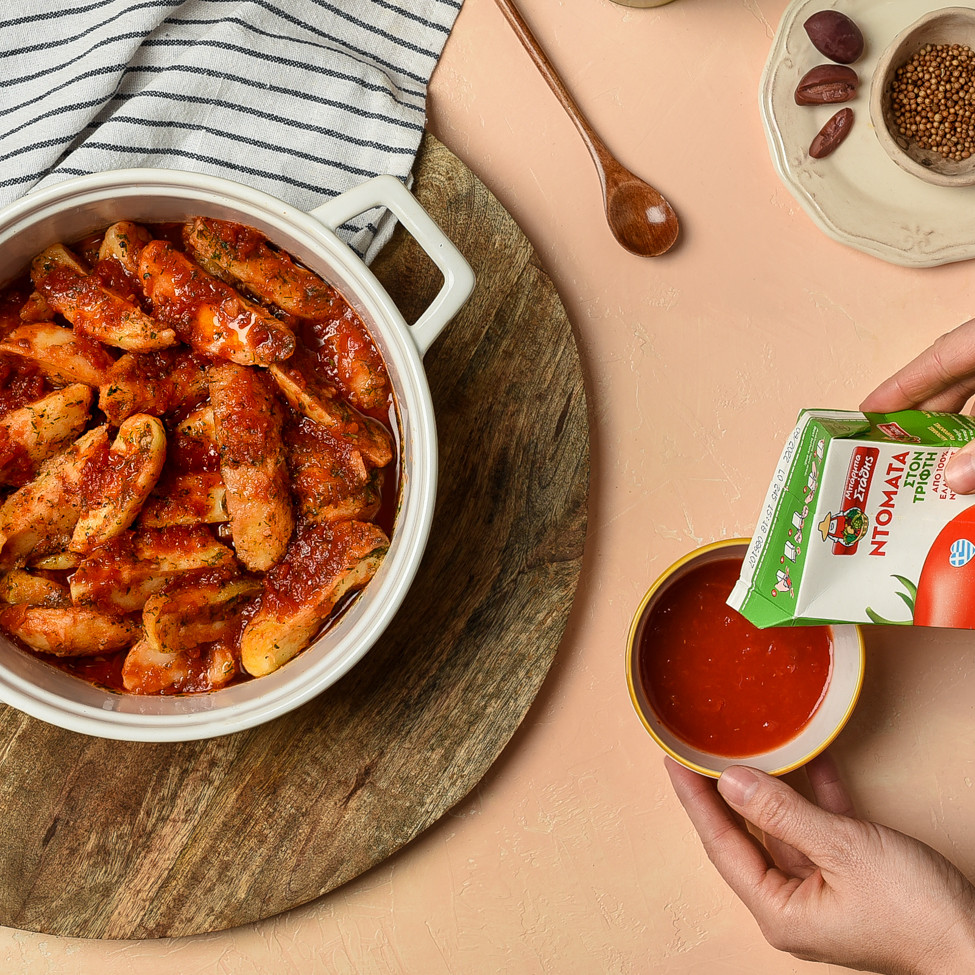 Directions
In a large pot sauté the onion and garlic in olive oil over medium heat for 1-2 minutes. Add the potatoes and continue to sauté for 6-7 minutes, turning them carefully.
Add the tomato, coriander and dill as well as the salt and pepper. Pour in enough hot water to just cover the potatoes and let them simmer for 15 minutes until the liquid evaporates.
5 minutes before the food is ready, add the olives and freshly ground pepper. Shake the pan to allow the olives to mix in with the food to finish the cooking.
Remove from the heat, allow the food to stand for 5 minutes and serve, if desired, with spicy feta or soft, creamy cheese.