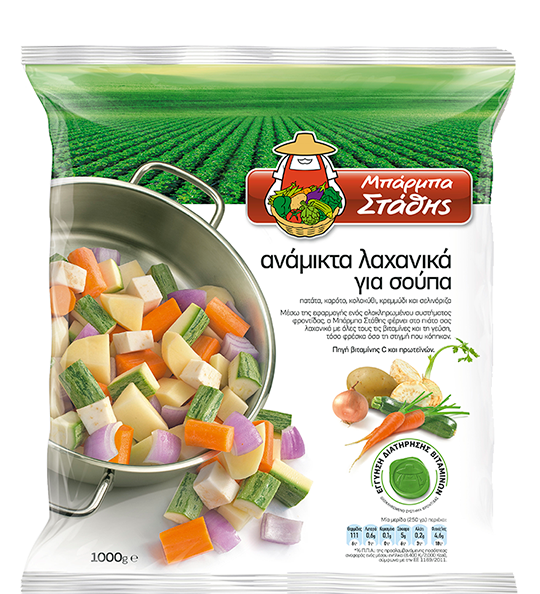 SERVING TIPS
Straight out of the freezer and into a pot or pan, you can cook our mixed vegetables for soup just like any fresh vegetables.
Do not de-freeze prior to cooking!
Our very own Barba Stathis mixed vegetables soup are yet another delightful option for a light, healthy and delicious meal. Enjoy them in vegetable and meat soups, as well as in omelets.
Discover
our delicious recipes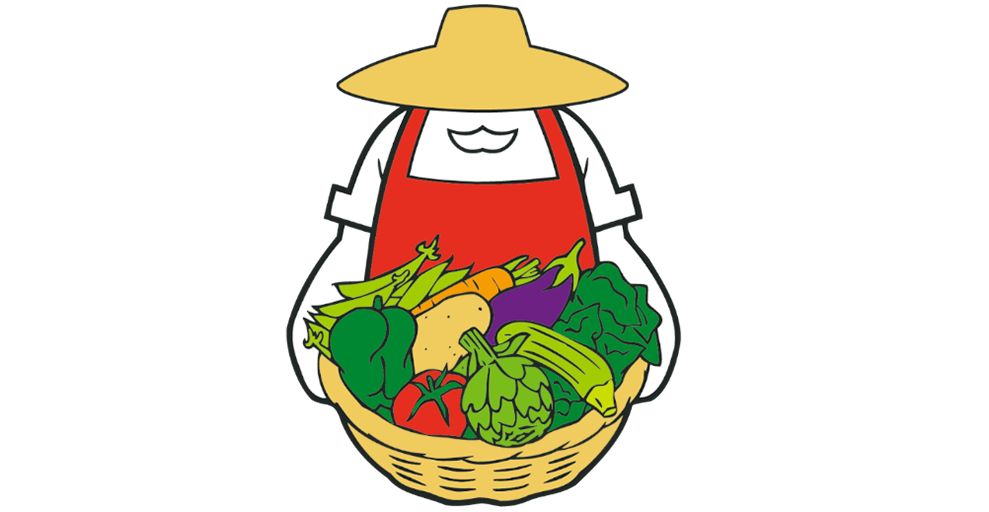 MORE INFORMATION
DIETARY INFORMATION
STORAGE
INGREDIENTS
COOKING INSTRUCTIONS
 
Per 100g
Per 250g
(1 portion)

---

Energy
185kj|44kcal
462kj|111kcal
Fat
0.2g
0.6g
of which saturated
0g
0.1g
Carbohydrates
9.8g
24.6g
of which sugars
2.0g
5.0g
Fibers
1.8g
4.6h
Proteins
1.4g
3.6h
Salt
0.1g
0.2g

---

 
Per 100g
% of R.D.I.
Vitamin A
144,3μg
18%
*% of recommended daily intake
Refrigerator: 24 hours
Freezer -6˚C: 1 week
Freezer -12˚C: 1 month
Freezer -18˚C: see best before
Caution:
Once defrosted, do not refreeze
Potato, carrot, zucchini, onion, celeriac.
Cook straight from the freezer, no need to defrost!
Ingredients (for soup)
4 cups water
1/3 cup olive oil
1 lemon
Salt Pepper
In a saucepan: Heat the olive oil and sauté the packaged vegetables over medium heat for 8 minutes, stirring frequently until they begin to soften. Add the salt and pepper, water and lemon and simmer the soup for 35 minutes.
TIP: If you prefer your soup thicker, mash 2 cups of vegetables from its contents in the blender. Add the mixture to the soup and stir well before serving.