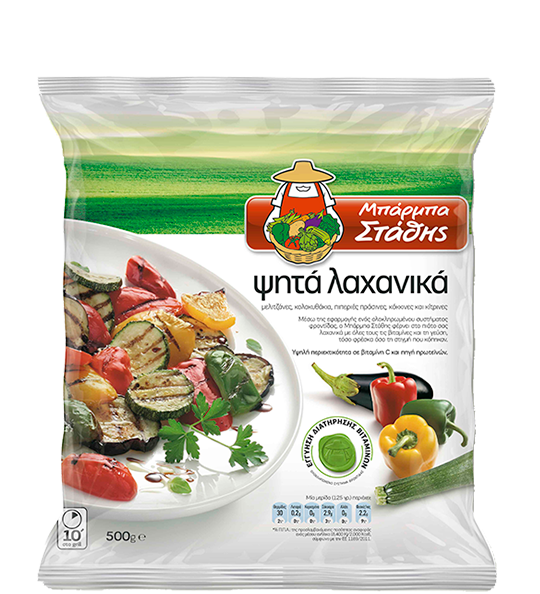 SERVING TIPS
Straight out of the freezer and into a pot or pan, you can cook our grilled vegetables just like any fresh vegetables. 
Do not de-freeze prior to cooking!
Barba Stathis has prepared for you a light and nutritious combination of aubergines, zucchini, green, yellow, as well as red peppers for your daily meals. Enjoy them with meat or fish, as a side salad, or as a main course.
Discover
our delicious recipes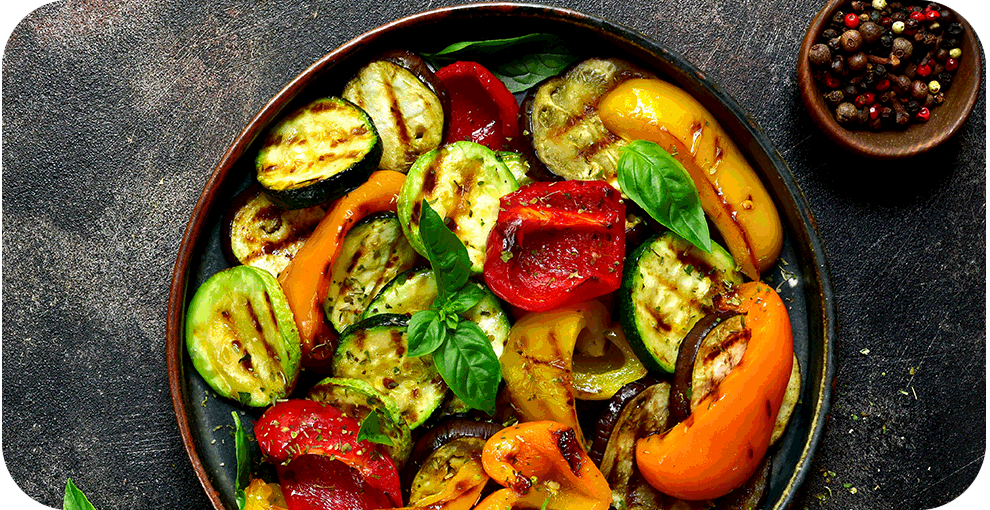 MORE INFORMATION
DIETARY INFORMATION
STORAGE
INGREDIENTS
COOKING INSTRUCTIONS
 
Per 100g
Per 250g
(1 portion)

---

Energy
102kj|24kcal
137kj|30kcal
Fat
0.19g
0.23g
of which saturated
0.04g
0.05g
Carbohydrates
5.69g
7.11g
of which sugars
2.32g
2.90g
Fibers
1.73g
2.16g
Proteins
0.99g
1.24g
Salt
0g
0g

---

 
Per 100g
% of R.D.I.
Vitamin C
41mg
69%
*% of recommended daily intake
Refrigerator: 24 hours
Freezer -6˚C: 1 week
Freezer -12˚C: 1 month
Freezer -18˚C: see best before
Caution:
Once defrosted, do not refreeze
Aubergine, zucchini, green peppers, red peppers, yellow peppers.
On the grill: Preheat the oven to 200° C on the grill. Place the vegetables in an oiled pan or greaseproof pan without thawing and cook for about 10 minutes.
In the oven: Follow the cooking instructions on the grill but bake for 15-20 minutes.
In the pan: Heat on high heat 1-2 tablespoons of oil, add the vegetables and stir constantly for 5-7 minutes.