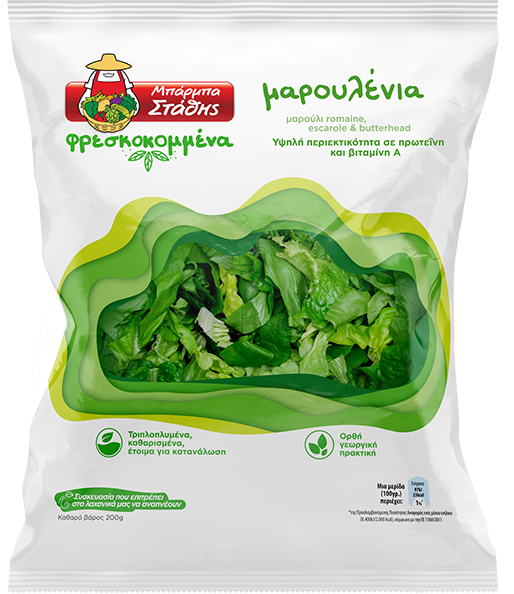 SERVING TIPS
Enjoy Maroulenia in the traditional way with spring onions, dill, olive oil and vinegar.
You can also combine it with herbs and tuna to create a light but satisfying dish.
Discover
our delicious recipes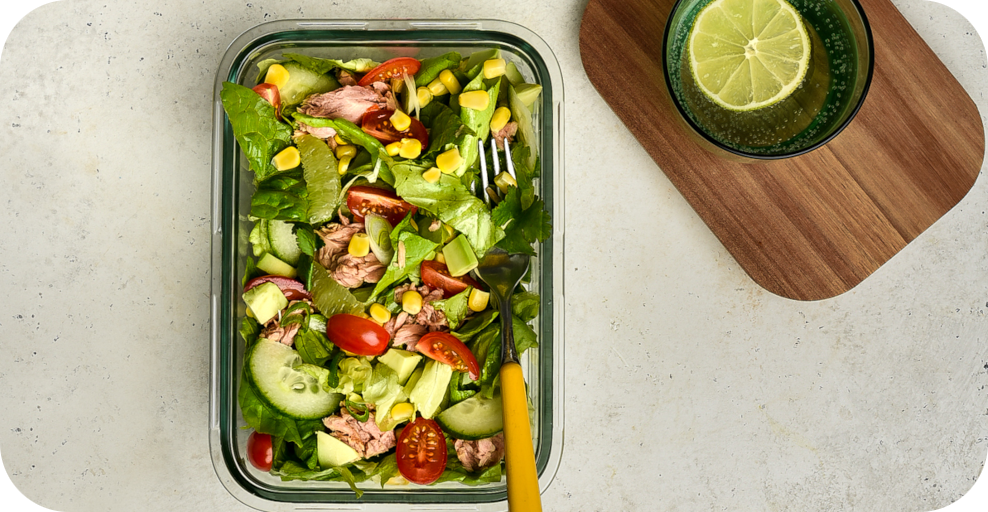 MORE INFORMATION
DIETARY INFORMATION
STORAGE
INGREDIENTS
 
Per 100g
Per 100g
(1 portion)

---

Energy
97kj|23kcal
97kj|23kcal
Fat
0.3g
0.3g
of which saturated
0.04g
0.04g
Carbohydrates
2.9g
4.5g
of which sugars
0.8g
0.8g
Fibers
2.0g
2.0g
Proteins
1.2g
1.2g
Salt
0.03g
0.03g

---

 
Per 100g
% of R.D.I.*
Vitamin A
252μg
32%
*% of recommended daily intake
Keep refrigerated at 2-5°C. Open the top section carefully and keep any remaining product in the packaging, ensuring that it is properly sealed. For optimal safety and maximum enjoyment, consume within 48 hours of opening.
Always consume before the expiration date.
Romaine lettuce, escarole lettuce, butterhead lettuce.
May contain traces of celery & mustard leaves.