LATEST NEWS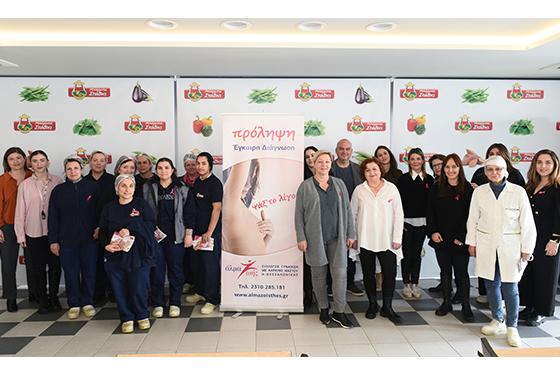 Breast Cancer Awareness day by BARBA STATHIS
April 03, 2023
In cooperation with the Association of Women with Breast Cancer of Thessaloniki "Alma Zois", BARBA STATHIS organized a series of informative workshops for female employees on the topic of women's cancer. 
With an emphasis on the importance of prevention, specialized breast surgeons and volunteers from the association visited the company's facilities in Sindos in an effort to increase awareness about the disease among female employees and to highlight the importance of screening tests in early detection.
BARBA STATHIS consistently invests in its people and demonstrates its commitment to their health, safety, and well-being through health-related awareness days and activities.