LATEST NEWS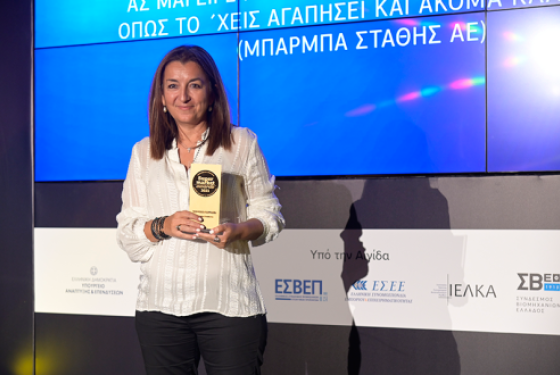 Barba Stathis company is awarded "Top Food Supplier" distinction along with 4 more awards at the Super Market Awards 2021
September 15, 2021
Four awards and an honorary distinction were received by Barba Stathis Company at the recent Super Market Awards 2021. In specific, the awards were:
Gold and a bronze award for Barba Stathis fresh-cut salads in regard to their new and innovative packaging.
Gold award for the product range "Let's cook" and the Marketing & Communications category (Food) in regard to its recent advertising campaign titled "Traditional food the way you've loved it and end even better!". Along with the award, the submission also received the highest rating in its category and stood out as "Top Rated Project".
Gold award to the company in the "Cooperation for the optimization of Supply Chain" category and specifically for Barba Stathis' supply chain adaptability and direct response to the special needs which emerged during the first phase of the pandemic.