LATEST NEWS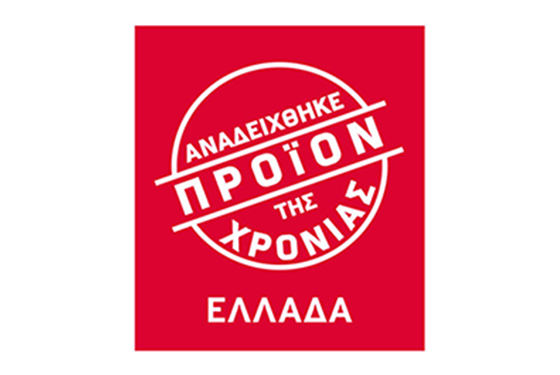 "Product of the Year 2021": triple award for the BARBA STATHIS company
March 21, 2021
"Product of the Year 2021*": triple award for the BARBA STATHIS company for its ranges:
Fresh Salads, Pasta with Vegetables and Chorefti by Cryssi Zymi
Three different product ranges by the Vivartia affiliate, BARBA STATHIS, have stood out for their innovative nature in the recent "Product of the Year 2021" awards. The "Product of the Year" is an internationally renowned award showcasing the innovative nature of products. The winners are selected based on audience votes, which this year consisted of 3,000 consumers.

Fresh Salads by Barba Stathis
"Freshly Cut" - The "Freshly Cut" range of fresh salads by Barba Stathis has been launched with 12 distinct vegetable combinations in an updated range that included classic and popular salads, as well as original culinary suggestions that are always of high nutritional quality. The packaging used in the "Freshly Cut" range allows the vegetables to breathe, all while standing out for their freshness, quality, safety and incomparable flavor. If anyone knows anything about vegetables, it's Barba Stathis!
Pasta with vegetables by Barba Stathis
When the delicious world of nourishing Barba Stathis vegetables meets something that everybody loves, such as pasta, innovation can help achieve the most important objective: promoting the consumption of nutritious vegetables in the most delicious way! The BARBA STATHIS company constantly aims at delivering products that meet the needs of modern consumers. To that end, it has presented a range of seven unique combinations of Pasta with Vegetables that are consistently popular with the consumer base, whether as a nourishing side dish or as a full, flavorsome meal.
Chorefti by Cryssi Zymi
Chorefti is a type of pie made with a unique, crusty and wavy filo pastry and distinguished by the one-of-a-kind flavors of its fillings, which are made with quality ingredients inspired by the Greek culinary tradition. It is a product that stood out immediately upon its launch and has managed to win over both consumers and retailers alike, leading to prominent placement of the entire range. Respecting every fundamental value of Cryssi Zymi - including the brand's home-made feeling, tradition, flavor and innovation - Chorefti proves just why, for over 30 years, every single Cryssi Zymi pastry recipe offered has been a roaring success!
*Independent consumer survey performed by IRI Hellas among 3.200 consumers in Greece.