LATEST NEWS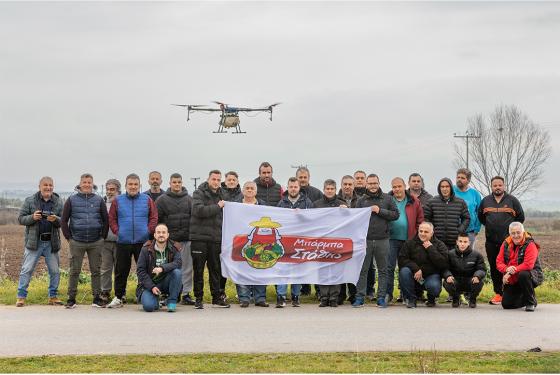 New training program for BARBA STATHIS contract farmers in collaboration with the American Farm School
March 21, 2023
With the aim of strengthening the primary sector, BARBA STATHIS organized a series of specialized training courses, for the third consecutive year and in collaboration with the American Farm School of Thessaloniki, for the company's contract producers on the sustainable fertilization of vegetables.
The training sessions focused on best farming practices such as trans-wall fertilization with biofertilizers in sustainable vegetable production systems and were combined with a demonstration of digital consulting through remote monitoring, using SFE (drone) and satellite imagery. The program was carried out in the company's principal cultivation areas with the participation of producers from Halki, Nea Apollonia, Evropos, and Amyndeo in Florina, under the guidance of the Agricultural Department of BARBA STATHIS in collaboration with the staff of the Lifelong Learning Department of the American Farm School.
BARBA STATHIS invests in modernization and the transfer of technical knowledge to its partner producers, with a vision of continuous innovation and the application of sustainable development principles across the agri-food sector.