LATEST NEWS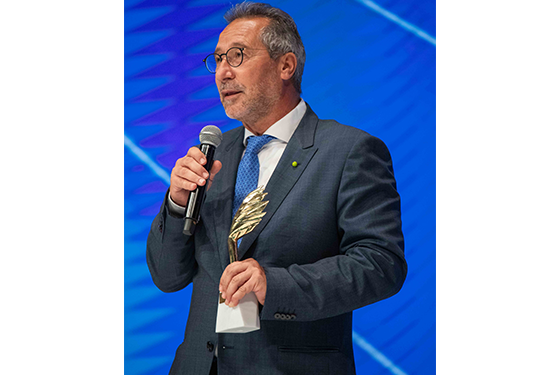 BARBA STATHIS secures Growth Winner title at 2023 Growth Awards
November 13, 2023
BARBA STATHIS has been recognized as the Growth Winner in the seventh edition of the Growth Awards, standing alongside five other companies. This acknowledgment is attributed to BARBA STATHIS's commitment to best business practices, sustainable growth, and ongoing modernization.
Driven by sustainability and innovation, BARBA STATHIS dynamically confronts contemporary challenges, actively upgrading the domestic business landscape and contributing to its development and modernization.
This prestigious accolade from the Growth Awards not only underscores consumers' enduring trust and preference over the past 50 years but also signifies the recognition received from institutional and business entities that value excellence.
BARBA STATHIS CEO, Mr. Nikitas Pothoulakis, highlighted that "BARBA STATHIS is charting a robust growth trajectory, emphasizing the green transition and consistently investing in innovative technology. We take great pride in this award and are steadfast in our commitment to furthering our efforts in supporting and continually modernizing the primary sector and the agri-food industry. Together, we are cultivating a better tomorrow for all."