LATEST NEWS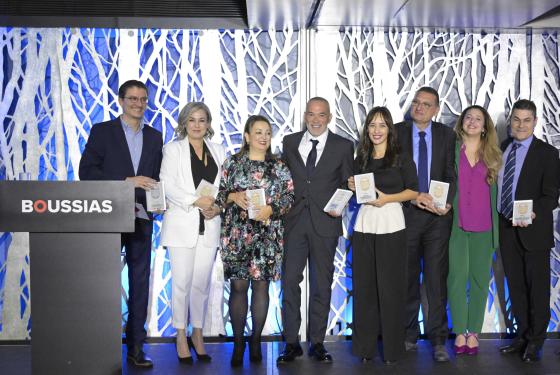 BARBA STATHIS receives the "Company of the Year" distinction at the FROZEN FOOD AWARDS 2022 with 6 gold awards and 2 silvers!
November 28, 2022
With a total of eight awards and the highest recognition of "Company of the Year", BARBA STATHIS was distinguished at the Frozen Food Awards 2022, an event that highlights the most significant initiatives and achievements of companies in the frozen food industry. 
BARBA STATHIS was honored with six gold awards for its products and advertising campaigns, as well as for the implementation of Circular Economy systems, the innovative use of telematics, and the entirety of its ESG actions. In addition, the company received two silver awards for its product line "Pasta with Vegetables" and for its cutting-edge automated storage and retrieval system.
The beloved vegetable company is committed to continuing to pioneer and support the primary sector and the Greek economy, and to keep providing its consumers with high-quality products that are safe and nutritious, all with respect for its people, society, and the environment.