LATEST NEWS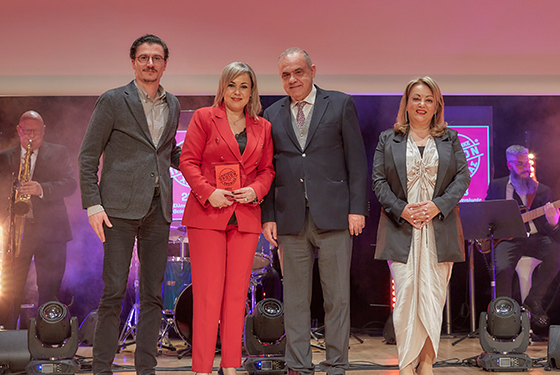 The BARBA STATHIS "We Choose" series declared "Product of the Year 2023"
April 10, 2023
BARBA STATHIS has been distinguished for yet another year in the recent "Product of the Year 2023" awards, with the BARBA STATHIS "We Choose" product range named "Product of the Year" by consumers. The awards ceremony for the greatest institution on worldwide product innovation took place on Monday, April 3rd, at the Megaron Athens Concert Hall.
The BARBA STATHIS "We Choose" series has stood out since its launch, both in terms of its enthusiastic reception by consumers and due to the confidence shown by the retail sector with the widespread placement of all four codes.
This innovative product range combines select grains & pulses with premium vegetables to create four delicious meals that can be eaten as a main meal, a side dish or a cold salad, offering the body power and vitality. The products stand out for their unique flavor, the optimum combination of vegetables with grains and pulses, and ease of preparation, as they can be prepared in just 5 minutes in a microwave or non-stick pan. Their packaging is a significant innovation for the frozen food sector since it was specifically designed for microwave use and is 100% recyclable, making a substantial contribution to reducing their environmental footprint.